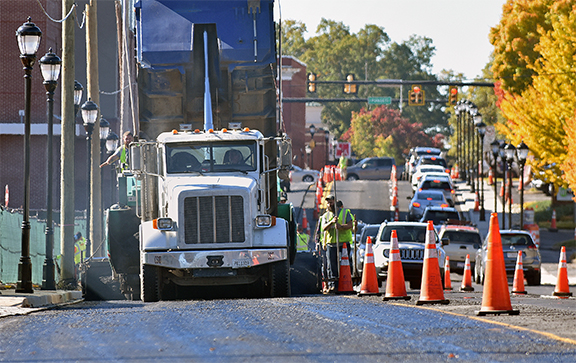 Road Paving Program
The City of Greer Engineering Department utilizes a strategic method to keep streets in the best shape possible.
All city streets are graded on a scale that takes into account their overall condition. Each year, the streets that graded most poorly are included on a paving list with Greenville and Spartanburg Counties to the extent that the city budget can accommodate them.
The grading is done by a van laden with technology that detects flaw such as cracks in the asphalt and assigns an overall grade to the roadway. The vehicle travels and grades every road in the city's inventory on a 3-4 year contracted schedule.