Mission Statement
In order to enhance the effectiveness and efficiency of the Greer Police Department, the Canine (K-9) Unit provides highly trained canine teams to protect persons and property in Greer.
Valuable Tool
Canine teams are a valuable tool in law enforcement used for:
Area searches

Building searches

Evidence detection

Narcotics detection

Promoting favorable public relations

Tracking fleeing persons

Tracking missing persons
Teams
Currently, the Greer Police Department has one K-9 team under the direction of Sergeant Sarah Melton that is assigned to the Echo Team. The K-9 team includes: PTO Gould and K-9 Ikar.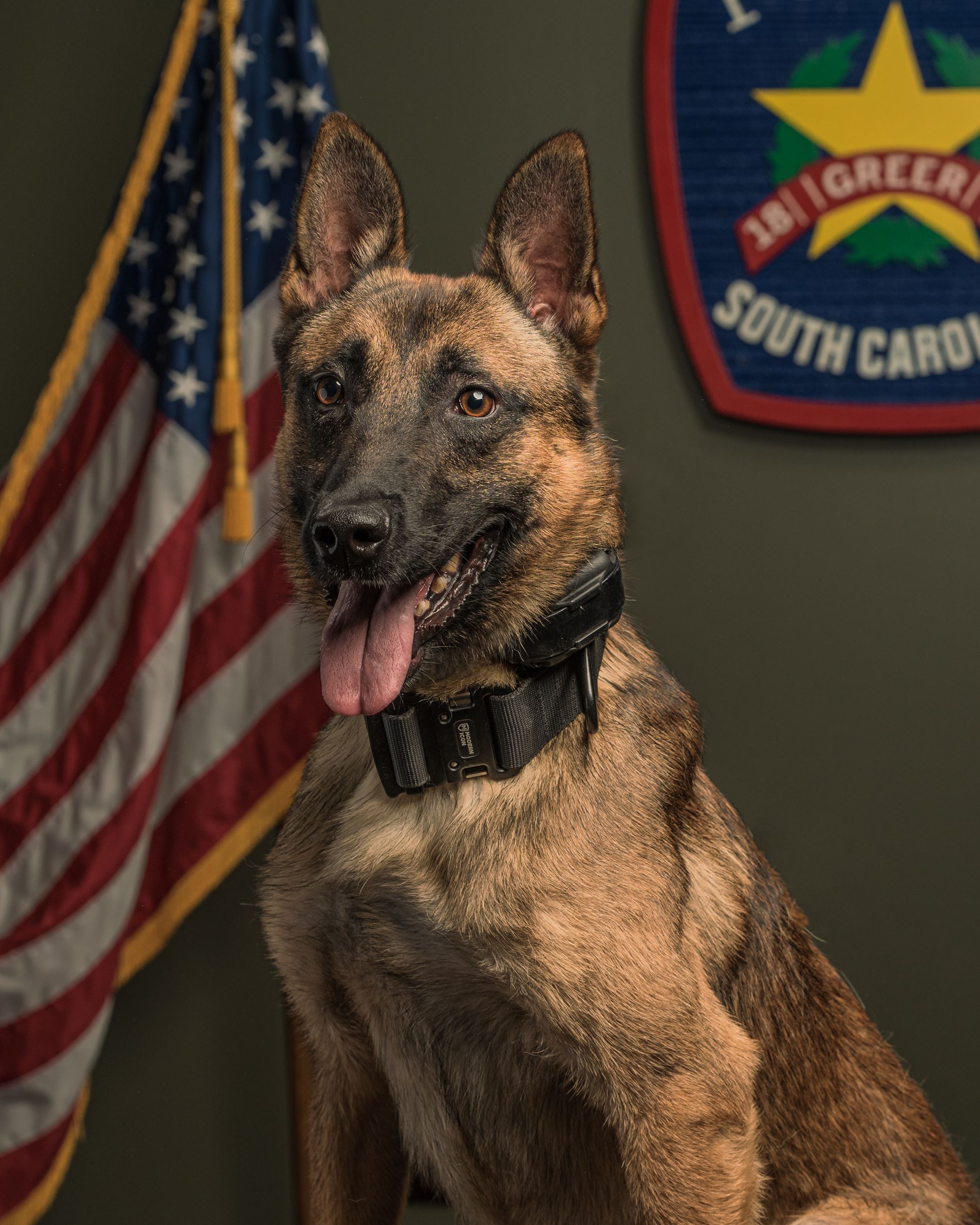 K-9 Ikar & Handler Kody Gould