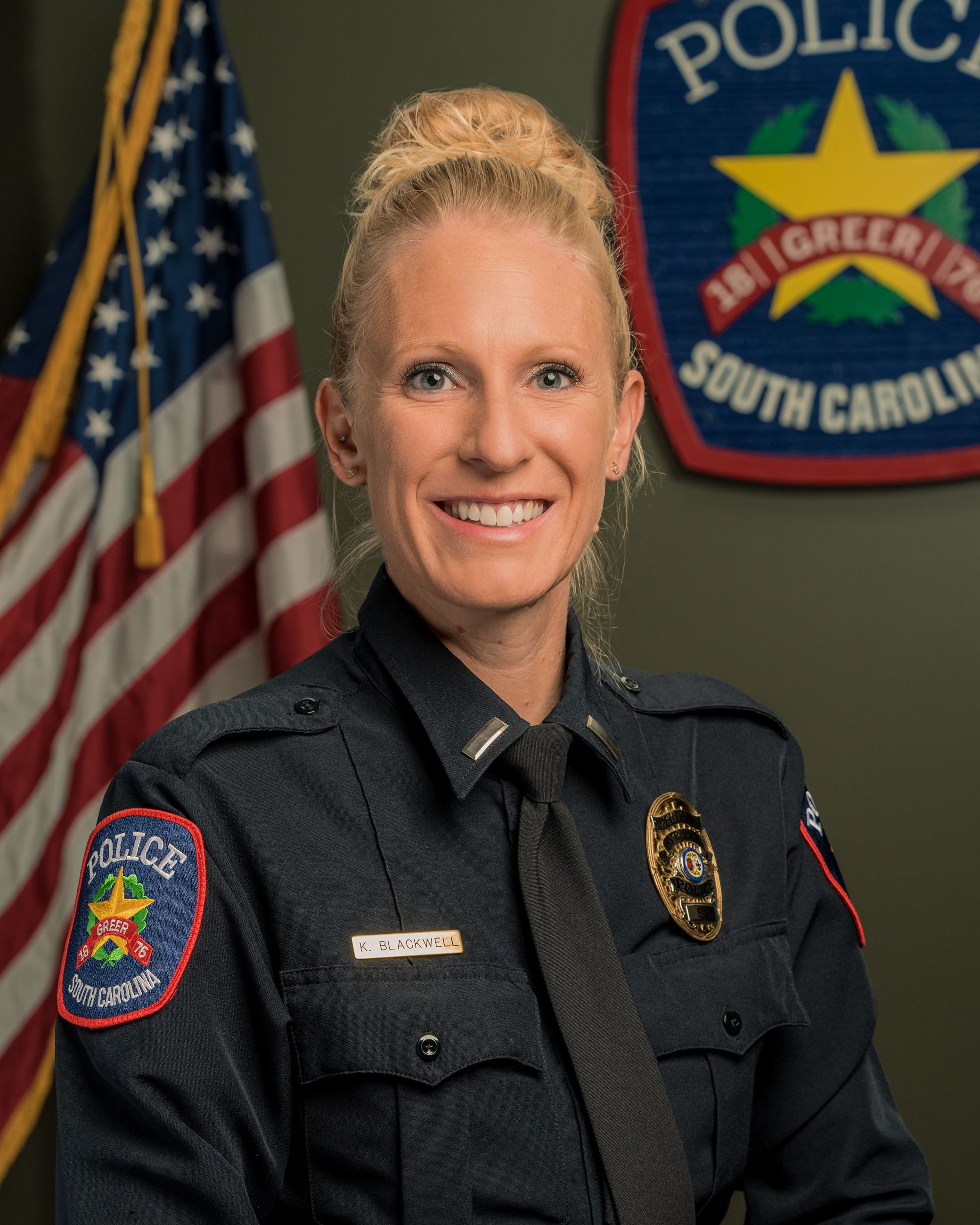 Lt. Kara Blackwell
Operational Support
Email Lt. Blackwell
Phone: 864-416-6614
Police Department
Physical Address
View Map / Directions
102 S Main Street
Greer, SC 29651
Phone: 864-848-2161
Fax: 864-416-0112
Hours
Monday - Friday
8 a.m. - 5 p.m.
The Operational Support Team (OST) consists of 23 employees supervised by Lieutenant Kara Blackwell.
Team
The Operational Support Team consists of:
Animal Control

Communications

Court Security

Detention

Judicial Services

Property and Evidence
Responsibilities
Other responsibilities include the regulation of tow companies, the issuance of taxi licenses, and the maintenance of the department's computer systems. These computer systems include Computer Aided Dispatch (CAD), Mobile Data Terminals (MDT) and the records management system.
Judicial Services Officer
The Judicial Services Officer provides courthouse security during both traffic court and jury trials. The Judicial Services Officer also is responsible for Property and Evidence.
Detention Area
The Detention area is used to house prisoners for the first 48 hours. It also processes all prisoners before arraignment. Detention personnel are regularly promoted to patrol officers. Working in detention gives supervisors the opportunity to assess these officers before they go out on the road.
Operation Support
The Operation Support team installed cameras in the detention area to help secure the area. Ten cameras were installed and can be observed by several computers throughout the department.