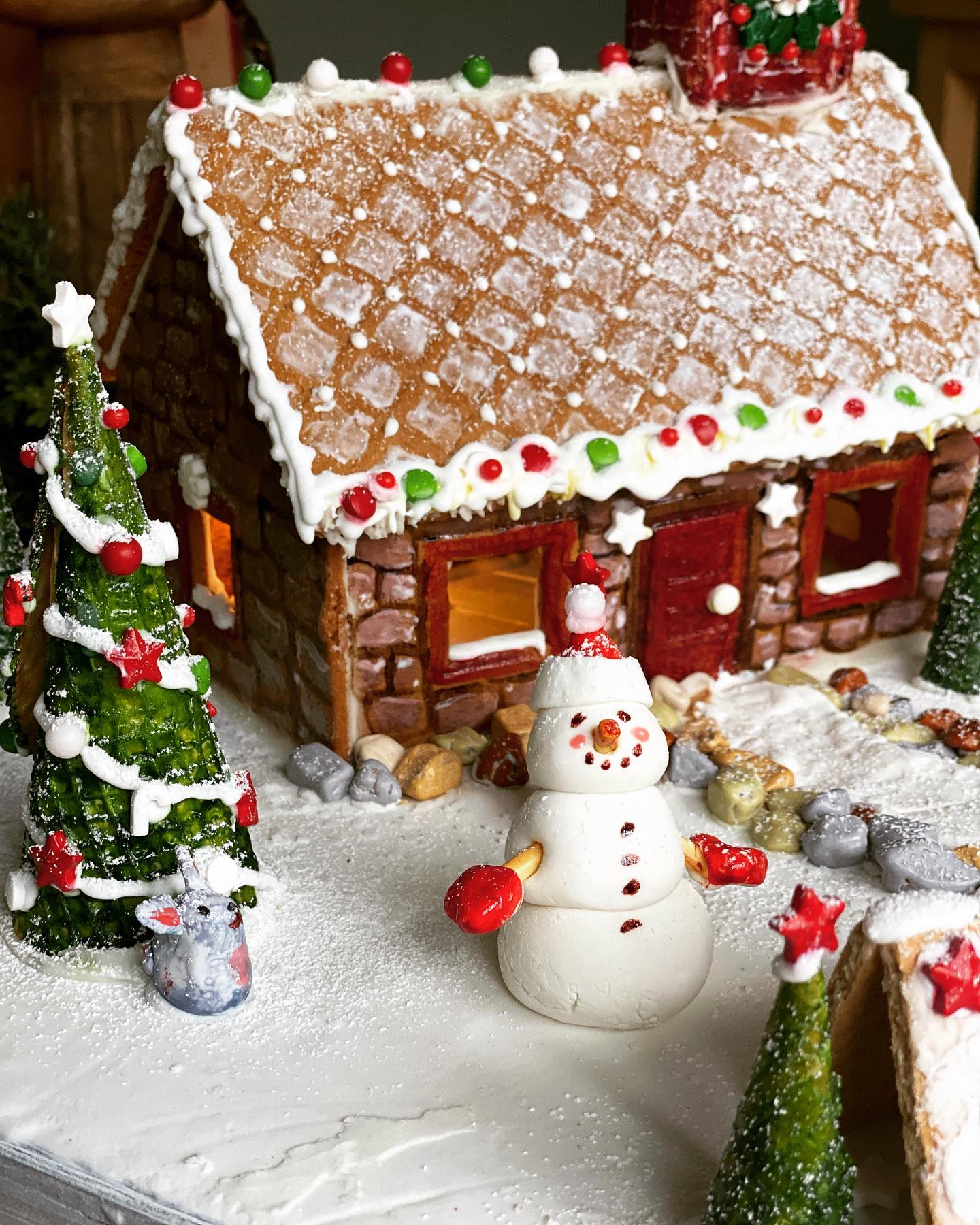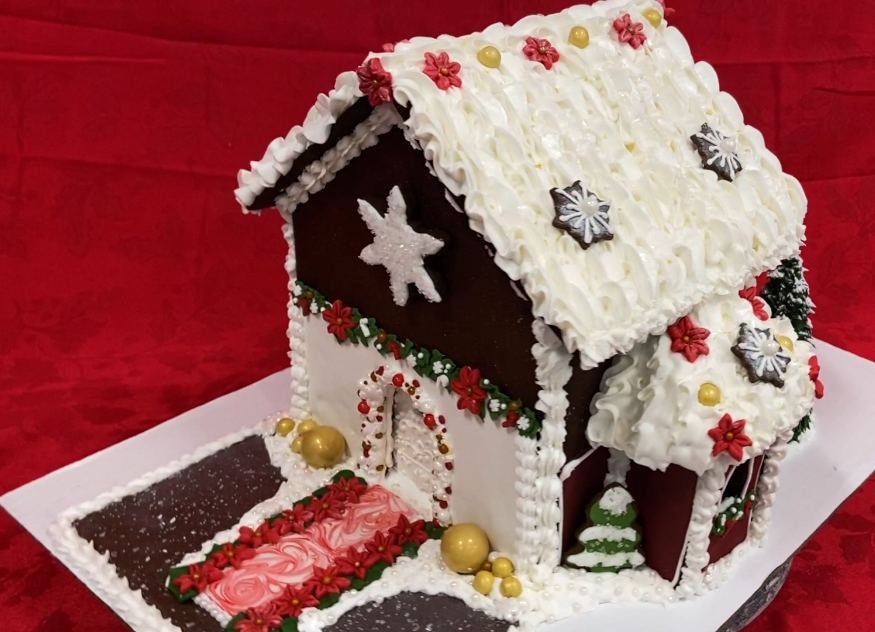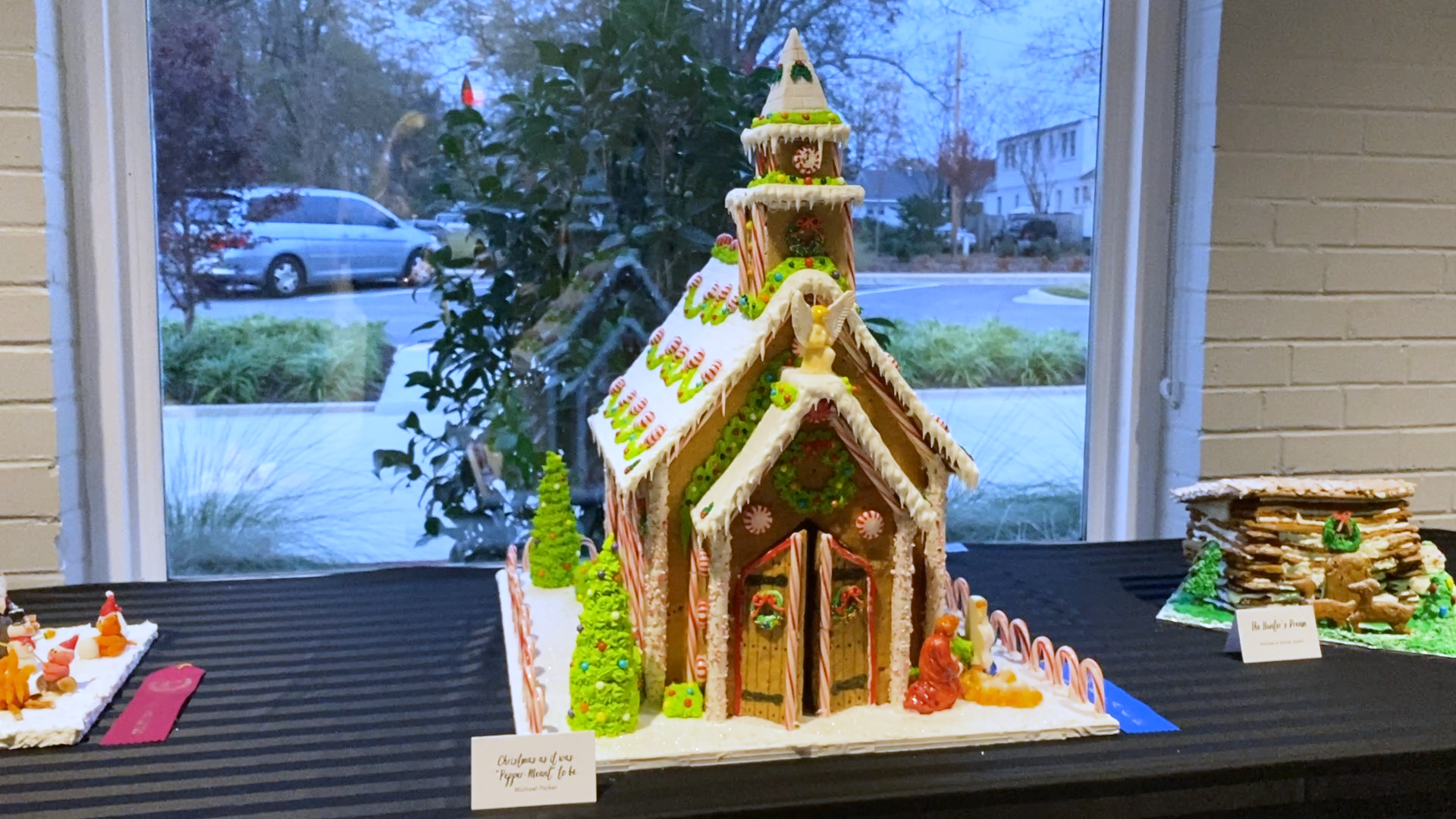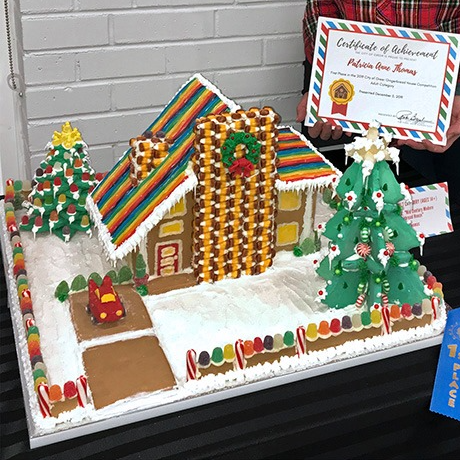 Gingerbread House Competition
RULES & SUBMISSION FORM
Download the forms before and submit them with your entry.
The 2023 City of Greer Gingerbread House Competition
Entry Registration & Drop Off
Tuesday, November 28, 12 - 8pm

Thursday, November 30, 1 - 5pm

Saturday, December 2, 10am – 2pm.
Location
Edward R. Driggers City of Greer Center for the Arts • 804 Trade Street, Greer, SC 29651
Announcement of Winners
Tuesday, December 5 at 7pm at the Center for the Arts
Gingerbread Display - Public Viewing
December 5 – 15, 2023 during Gallery Hours (Tuesdays 6-8pm, Thursdays 1 – 5pm & Saturdays 10am-2pm)
GENERAL GUIDELINES
The following rules and procedures have been set forth and established by The City of Greer for the purpose of The 2023 City of Greer Gingerbread House Competition. You are encouraged to submit your entry form ahead of time via e-mail if possible. The City of Greer reserves the right to refuse any entry deemed inappropriate. For additional questions, please email Arts Council.
To be eligible for the competition, a completed Entry Form must be submitted with your entry before or during the designated drop- off window (see above Entry Registration & Drop Off). The competitor registered will receive all correspondence, notifications and updates regarding The City of Greer Gingerbread House Competition via email. If the individual entering is under 18 years of age by the date of the competition, consent from a parent or legal guardian is required in addition to disclosing the minor's age.
ENTRY CATEGORIES
The following categories are available for entry into The 2023 City of Greer Gingerbread House Competition:
Adult Category – Individuals age 16 and older.

Youth Category - Individuals between 5 and 15 years of age.

Family/Group – A group of any size, any combination of ages.
JUDGING AND CRITERIA
All entries will be judged on five criteria:
Overall Appearance

Originality and Creativity

Difficulty

Precision/Craftsmanship

Consistency of Theme
There is no overall theme for the competition. Entries are not limited to the structure of a house – any type of building or structure is acceptable. Competitors are welcome and encouraged to uniquely design their entry for the competition. The theme should be the competitor's own and consistent throughout the entry. Decorative elements that are handmade will carry more weight than similar prefabricated items. All rulings by the judges are independent and final.
SIZE LIMITATIONS
Entry must be placed on a board base. Entries combined with a base must not be larger than 24 inches high, 24 inches wide, and 24 inches long. Weight is not to exceed 50 pounds.
MATERIALS AND CONSTRUCTION
Everything above the base of your entry must be composed 100% of edible materials. The main structure of your entry must be constructed of at least 75% gingerbread or cookie, some of which should be exposed.
Edible materials are not limited to candies and icings. Use of gum paste, fondant, chocolate, modeling chocolate, royal icing, gelatin and pressed sugar is encouraged.
Any entry with non-edible components or using unapproved techniques will be automatically disqualified from placing in the competition. No artificial display materials, such as Styrofoam, interior lighting or other electronic components are to be used in the construction or decoration of the entry. Candies must be unwrapped and free of any non-edible materials, for example: lollipop sticks.
Entries must be solely constructed by the individual(s) entering the competition. Youth and Child competitors may be supervised, for safety precautions, by a parent, legal guardian, or classroom teacher. Example: assistance with operating a stovetop or oven.
DROP OFF & ENTRY REGISTRATION PROCESS
UNLOAD YOUR ENTRY at the Office Entrance of the Center for the Arts at 804 Trade Street. A completed entry form must accompany your entry.

A small number of carts will be made available at this location for transporting gingerbread entries and are not permitted to be removed from this area.

Prior to judging, competitor entries are not to be handled by any City of Greer staff member. Please be certain that any designee(s) delivering an entry is capable of moving the piece without City of Greer staff assistance.
PLACING AND PRIZES
Gift cards and/or cash prizes will be awarded to the top three submissions in each category. Additional awards may be added, depending on the number of entries, to include awards such as but not limited to: Best Christmas Movie Theme, Most Colorful Entry, Most Outside-the-Box, Most Comedic Entry, etc.
Winners of cash prizes are required to fill out the appropriate tax forms prior to payment being issued. Prize checks will be made out to the individual winner and mailed to the address that is provided on the tax form.
POST-DISPLAY ENTRY PICKUP
For competitors that wish to keep their gingerbread entry after the competition display has ended; entries must be picked up between the hours of 10am and 2pm on Saturday, December 16, 2023. Entries remaining after the designated pickup window will be discarded after this time unless other arrangements are made with City of Greer staff. If you need to make other arrangements, contact Robin Byouk at 864-848-5383 or artscouncil@cityofgreer.org.
Anyone who requires an auxiliary aid or service for effective communication or a modification of policies or procedures to participate in a program, service, activity or public meeting of the City of Greer should contact Keith Choate, ADA Coordinator, at 864-848-5386 as soon as possible, but no later than 48 hours prior to the scheduled event.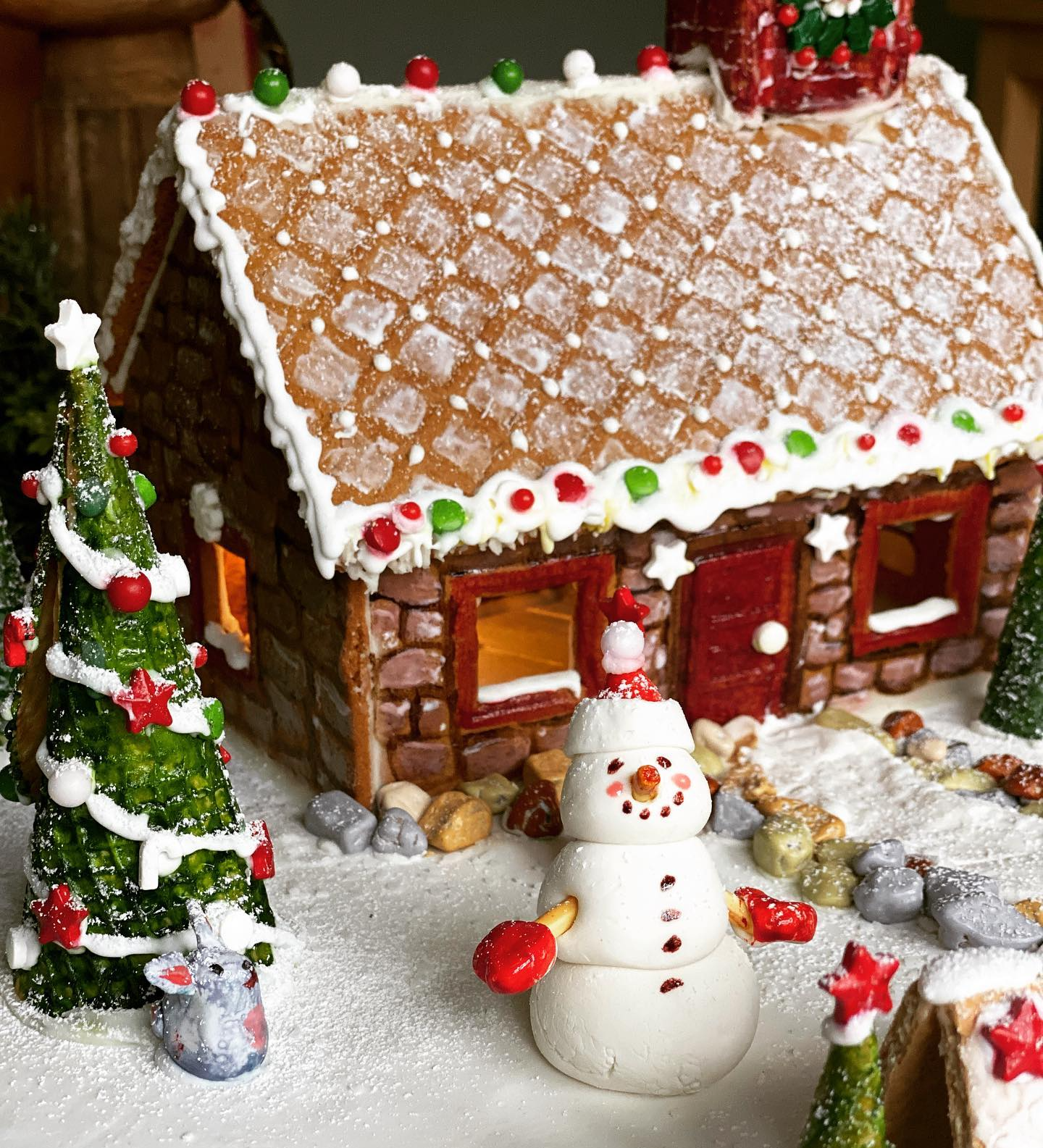 2023 Grand Prize Winner, Leisa Artus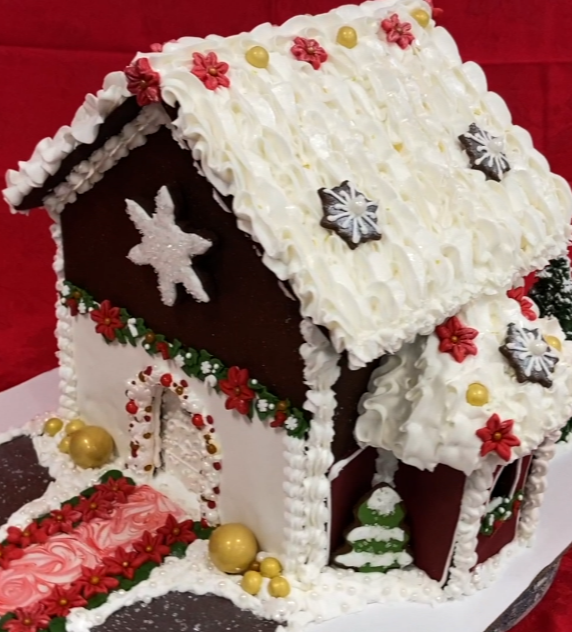 2021 Grand Prize Winner, Stephanie Lindsey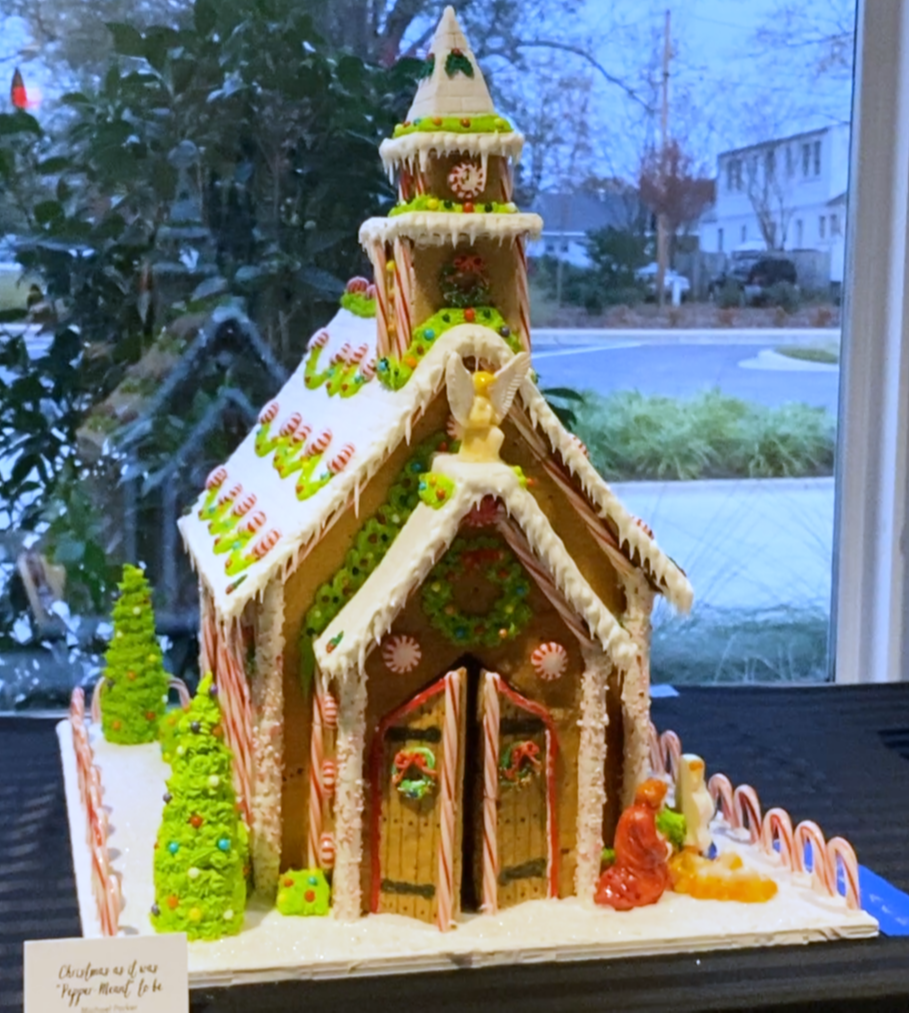 2020 Grand Prize Winner, Michael Parker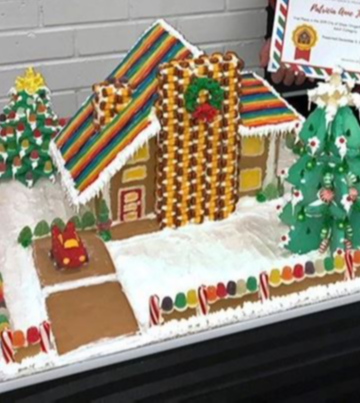 2019 Grand Prize Winner, Patricia Thomas