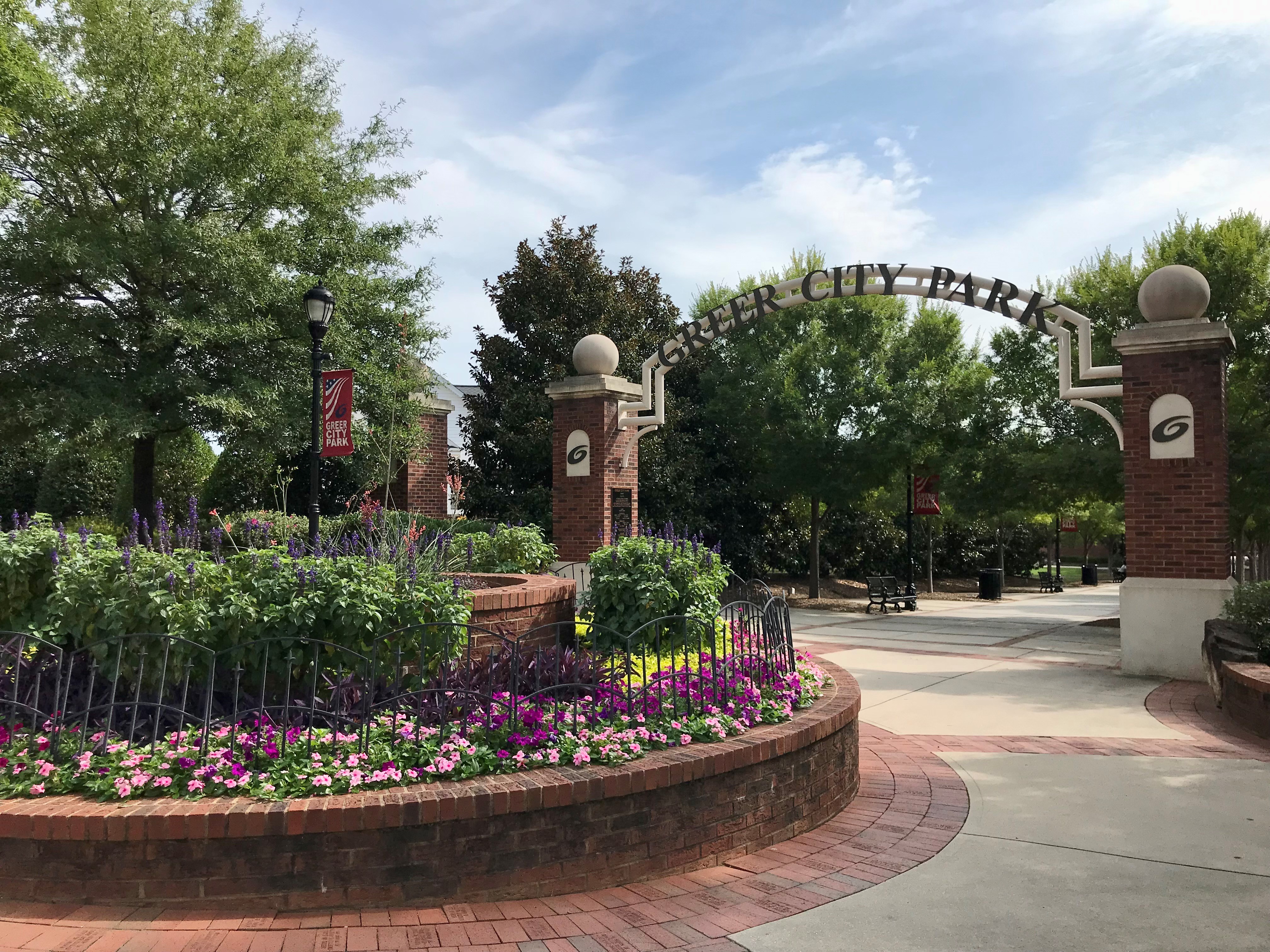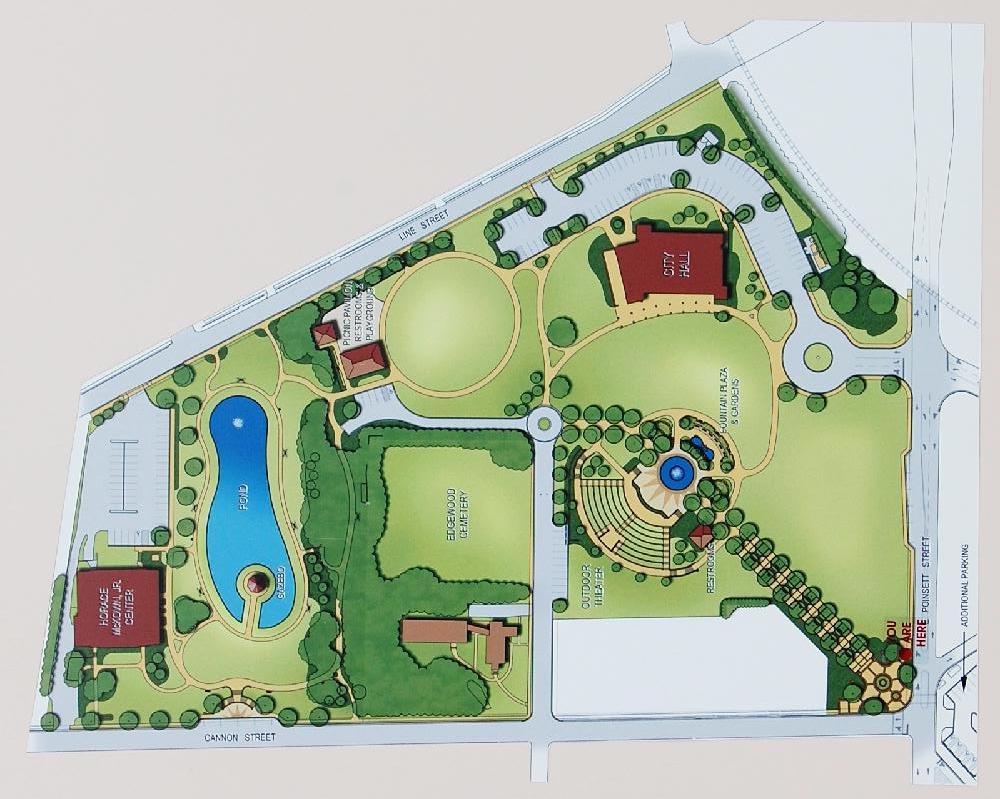 Large Meadow

Playground

Restrooms

Walking Track

Water Fountain
Greer City Park is located in Historic Downtown Greer. Built in 2008, this 12-acre park is open year round to the public and has become a favorite destination for residents and visitors.
View a Map of the Park (JPG).
City of Greer Events Center Rentals
Looking to rent a facility for your wedding or event?
Wading in the fountains and pond is prohibited.

Bicycles, skateboards, skates, scooters, hover boards, and motorized vehicles are not allowed.

Alcoholic beverages are not allowed, unless a permit is acquired by the City of Greer.

Pets are not allow at City of Greer Special Events.

Please do not disturb or walk through flower beds.

Climbing on rocks is not allowed.

Children 16 and under must be accompanied by an adult.
Parking is located in front of Greer City Hall. Concrete paths provide access around the entire park.
For more information on upcoming events, please call the Events Division at 864-968-7008 or visit our Facebook Page.