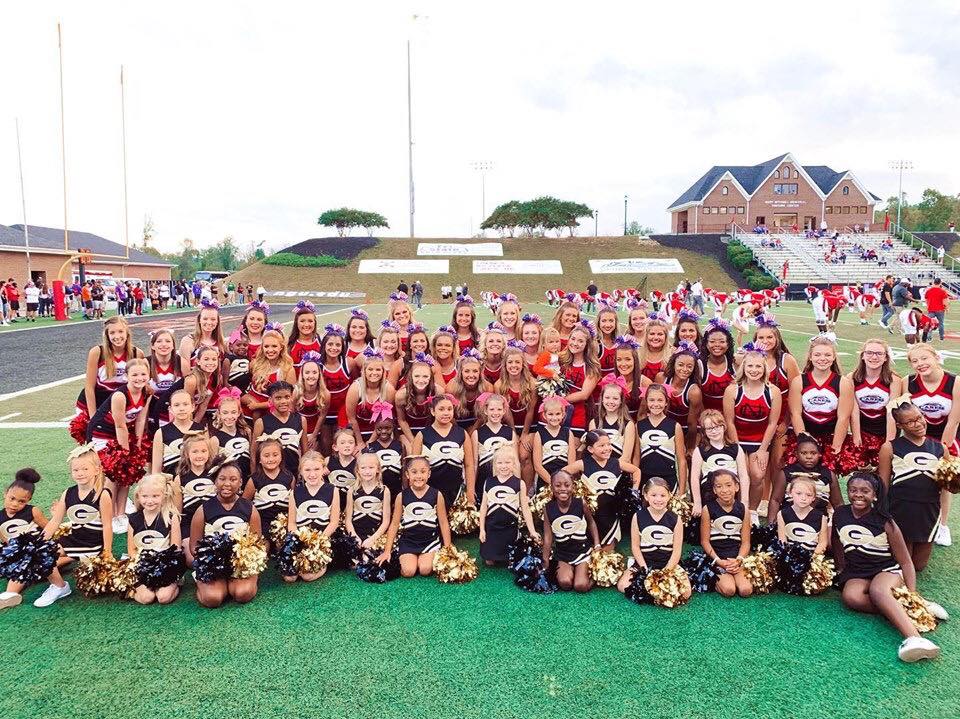 2023 Registration Dates
Registration details for the 2023 season are below
*Please note that our program will be purchasing new uniforms for all cheerleaders this season. We anticipate this uniform remaining the same for the next two years.
There is a maximum number per age group and once that maximum number is met, wait list will be formed.
Cheer for Greer registration is currently FULL in all age divisions - wait list only at this time (5/1/23)

City of Greer Residents Monday, April 10th through Friday, May 19th

Open to EVERYONE Monday, April 17th through Friday, May 19th

Uniform Sizing Date (if you paid for uniform) - tentatively Tuesday, May 23rd (Victor Gym)
Program Contact Information
Allison Plumley
Cheer Coordinator
Email Cheer Coordinator - Allison Plumley
David Holtzclaw
Program Coordinator
Dholtzclaw@cityofgreer.org
Cheer For Greer accepts participants ages 5 through 12. All squads will cheer for our Greer Football teams on game nights. Schedules are different to every team, but our practices typically run Tuesdays and Thursdays. If you are interested in helping your daughter's team, please email Cory Holtzclaw, email David Holtzclaw, or email Cheer Coordinator Allison Plumley.
Registration
Register online by visiting our Online Registration Website.
**Once maximum numbers are met in each age group, wait list will be formed**
Participant Fees
Seasonal Fee
City of Greer Resident: $25

Non-Resident: $45

Uniform Fee $160
Uniforms
Seasonal fee does not include uniform. Uniform cost is determined by vendor.