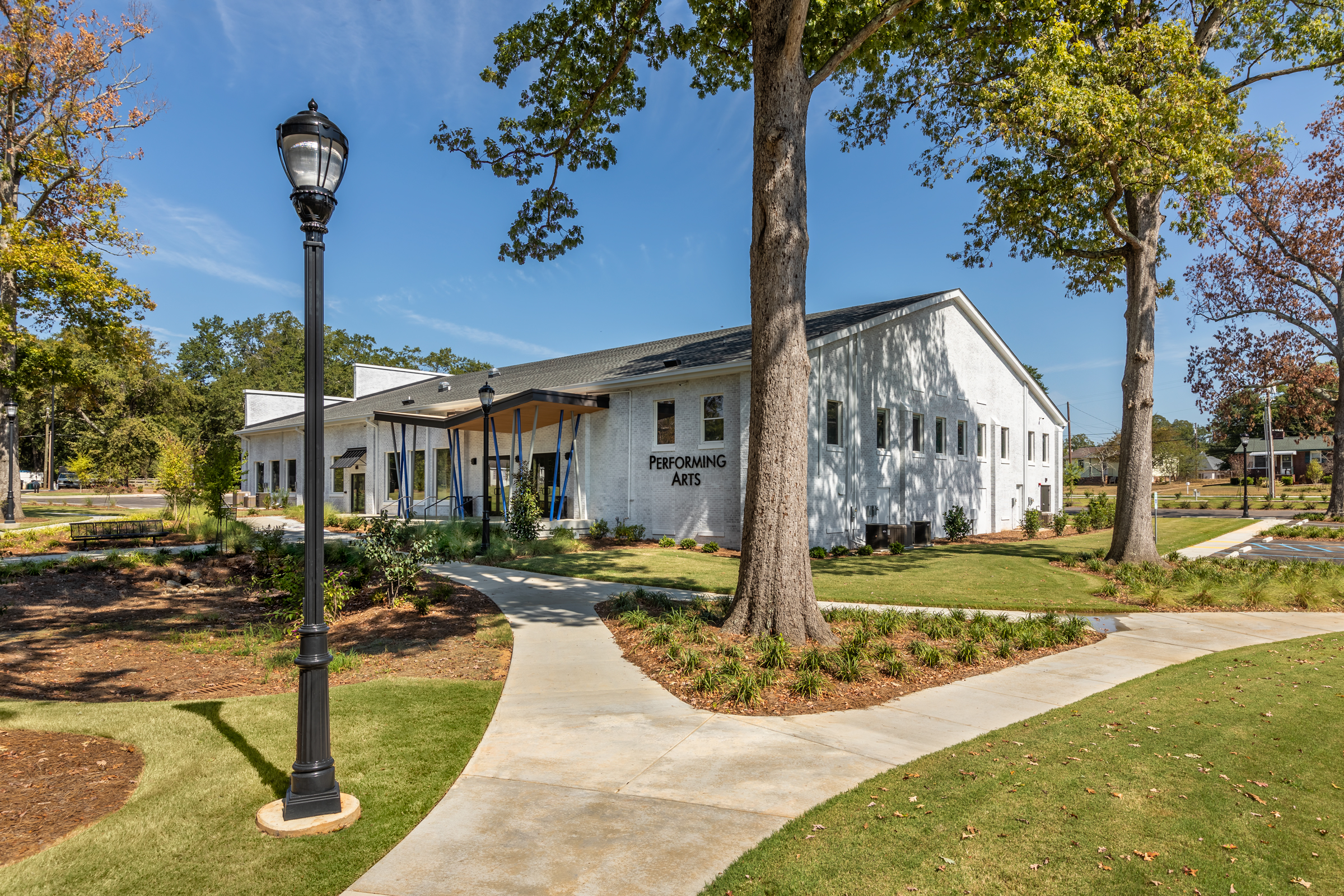 The City of Greer Parks, Recreation & Tourism Department offers over 21 parks and facilities, including sports complexes, recreation centers, neighborhood parks, and more!
Greer Golf
Greer Golf is an 18-hole public golf course owned and operated by the City of Greer. The course is situated on rolling hills by the South Tyger River. This course is ideal to challenge your golf skills or host your next event.
Greer City Park
Greer City Park is located in Historic Downtown Greer. Built in 2008, this 12-acre park is open year round to the public and has become a favorite destination for residents and visitors.
Century Park
Century Park is home to some of the City's most popular recreation facilities, including a baseball/softball complex, Kids Planet playground and the Disc Golf Course.
Benson Automotive Kids Planet
Learn more about the City of Greer's Benson Automotive Kids Planet Playground.
Victor Memorial Veterans Park
The Greer Chapter of Disabled American Veterans and the City of Greer began construction of the park in 1995. Learn more about this park and its displays.
City Stadium
Formerly the Greer High School Stadium, this facility is now home to the City of Greer's youth football, cheerleading, and soccer programs.
Center for the Arts
One of the newest Parks and Recreation facilities, the Center for the Arts became home to Greer Cultural Arts in 2016.
Facility Rentals
Explore a variety of facilities available for your next meeting, celebration, or sporting event.
Neighborhood Parks & Playgrounds
Find a neighborhood park or play area near you.