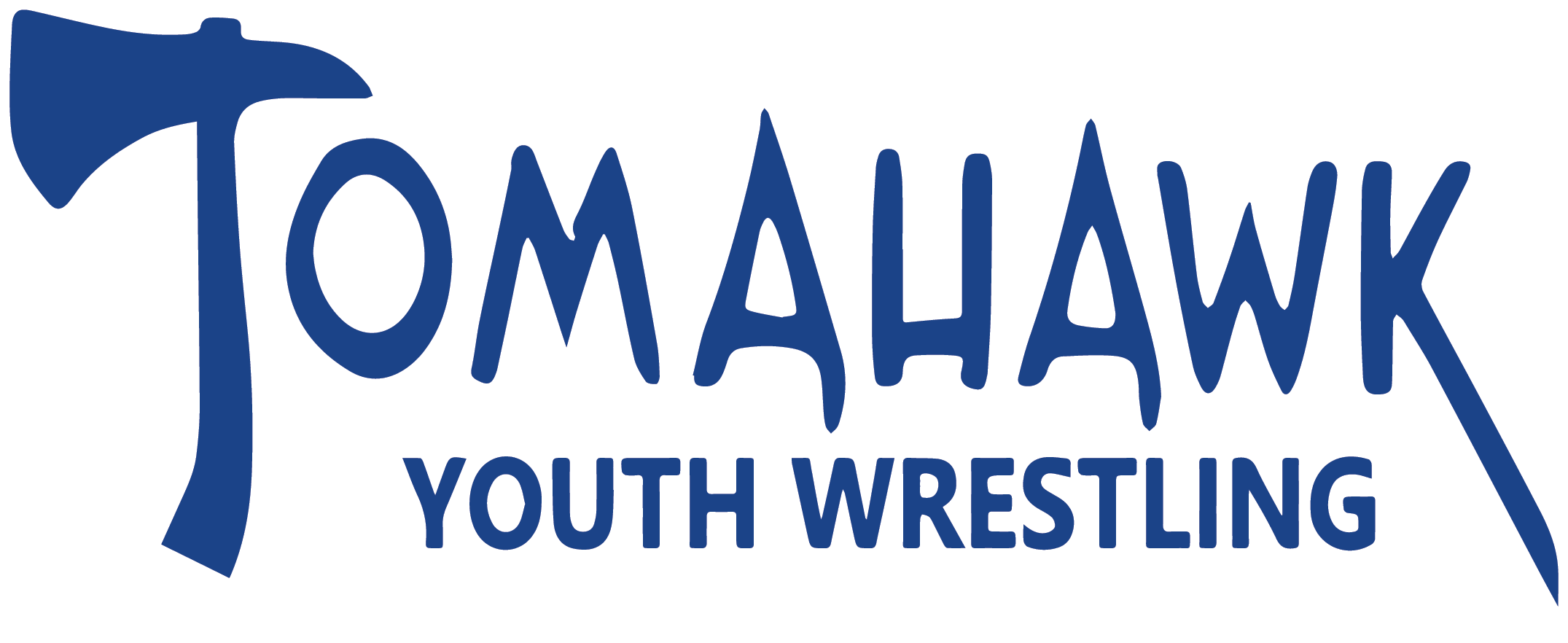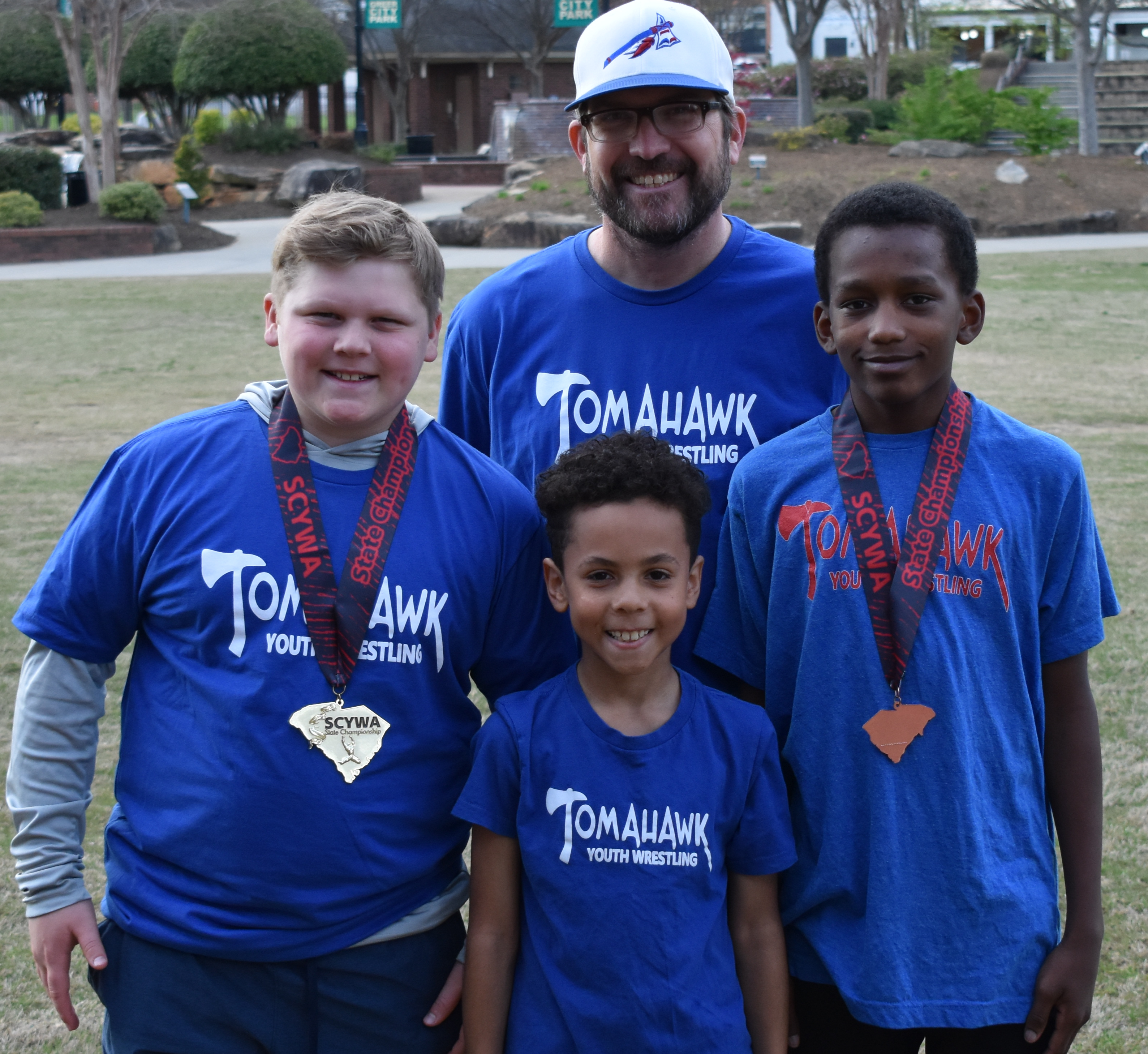 Congratulations to (L to R) Coy Barnett (4-time State Champion), Keegan Doyle (State Runner-Up), and Kaiden Jones (Bronze medalist) for their accomplishments at the 2023 South Carolina Youth Wrestling Association State Championship Tournaments.
2023-24 Registration Dates:
City Residents (must live within city limits): October 2 - October 31
Non-residents: October 9 - October 31
**Space is limited and wait list will be formed after max is reached**
REGISTRATION INFORMATION
About Tomahawk Youth Wrestling
Brian Levinson
Head Coach
Email Brian Levinson
Eric Cable - Assistant Coach
Tomahawk Youth Wrestling program is open to any student in Kindergarten (must be 5 years old by 9/1/23) through 6th grade. The participation fee for wrestling is $45 residents and $65 non residents. Fees include NUWAY tournaments card (required to wrestle in tournaments), supplemental insurance, and T-shirt. Head gear and wrestling shoes are the responsibility of the parent.
2023-24 Practices will be at the Cannon Centre (204 Cannon Street, Greer, SC 29650) on Tuesday & Thursday nights. First and second year wrestlers will practice at 6:00 PM followed by third year and above along with advanced wrestlers at 7:15pm.
If you are interested in assisting with our wrestling program please email Brian Levinson or email David Holtzclaw.
Tomahawk State Champions
Nathan Manos - 2020

Gatlin Parr - 2021

Austin Davis - 2021

Coy Barnett - 2021, 2022, 2023