Police Department
Physical Address
View Map / Directions
102 S Main Street
Greer, SC 29651
Phone: 864-848-2161
Fax: 864-416-0112
Hours
Monday - Friday
8 a.m. - 5 p.m.
The Crime Analysis Unit is assigned to the Criminal Investigations Division of the Greer Police Department. The unit is responsible for providing detailed and timely crime analysis to command staff, CID, patrol, and city residents. Residents may need analysis on an area that they are living in, moving to, or working in. The final analysis is dispersed in the form of bulletins, monthly and biweekly reports, pass alongs, and trend reports.
Gathering Information
In order to gather the information necessary for these reports the analyst reads daily crime reports, officer provided intelligence reports, the current news, and bulletins from other agencies. If a crime trend is identified the analyst may be able to provide predictions, crime forecasts, or statistics and mapping.
Additional Information
Please feel free to make contact if you have any questions, have important crime information, need analysis or need information on an active case.
Call Information
| Category | 2015 | 2016 | 2017 | 2018 | 2019 |
| --- | --- | --- | --- | --- | --- |
| Calls for Service | 26,450 | 25,232 | 29,743 | 30,060 | 29,266 |
| Nuisance Reports | 721 | 559 | 838 | 831 | 902 |
| Persons Reports | 391 | 369 | 468 | 504 | 557 |
| Proactive Calls for Service | 15,606 | 14,292 | 16,527 | 14,315 | 12,342 |
| Property Reports | 696 | 754 | 1057 | 1176 | 1006 |
| Reports Taken | 3325 | 3306 | 3872 | 3661 | 3381 |
| Victim Calls for Service | 6069 | 5792 | 6568 | 6760 | 8226 |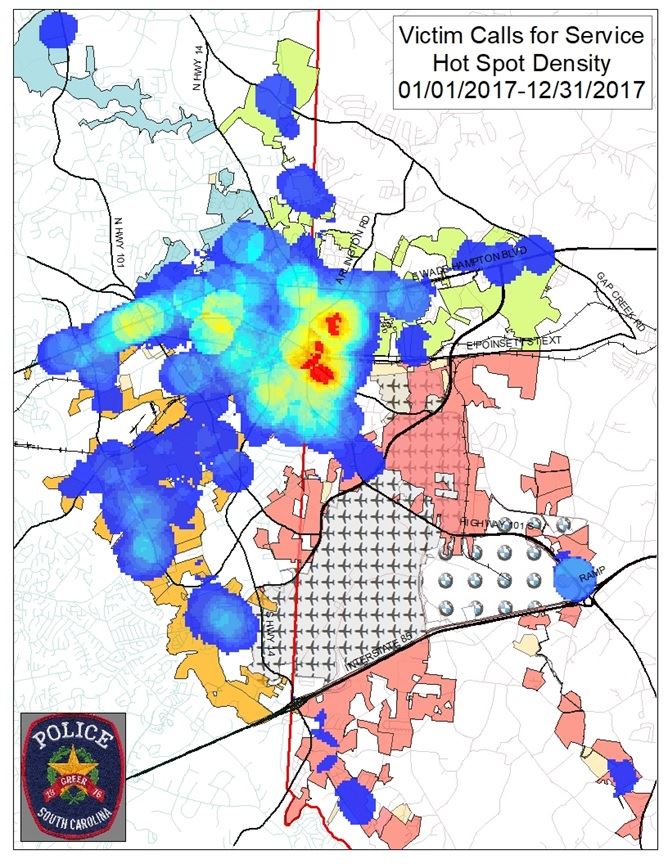 2017 Crime Map