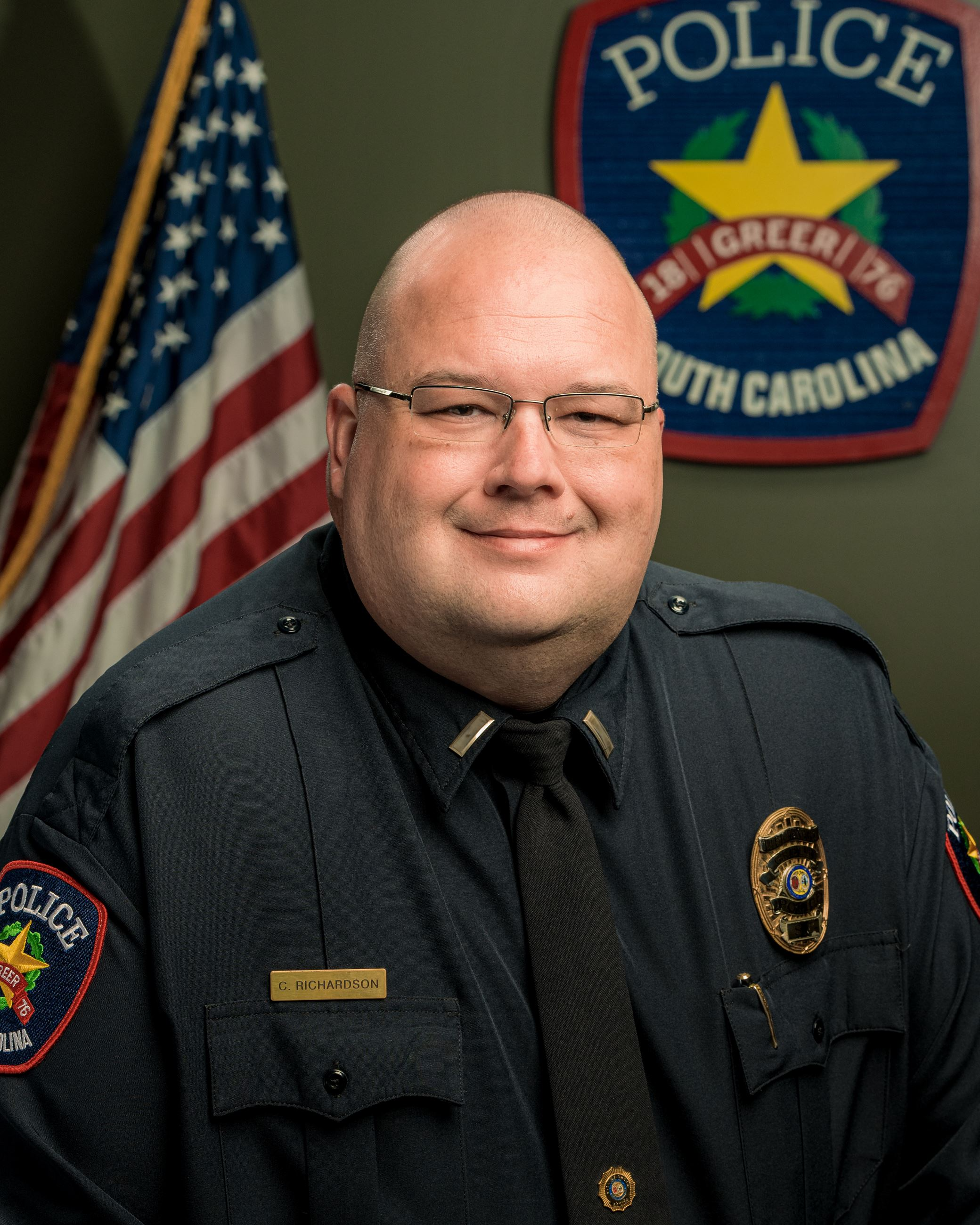 Lt. Chad Richardson
Uniform Patrol Commander
Email Lt. Richardson
Phone: 864-848-2156
Police Department
Physical Address
View Map / Directions
102 S Main Street
Greer, SC 29651
Phone: 864-848-2151
Fax: 864-416-0112
Hours
Monday - Friday
8 a.m. - 5 p.m.
The Greer Police Department's largest division is the most visible within the community. The division has extensive contact with residents and visitors. Members are integral in developing and maintaining the philosophy in the community that Policing is a Partnership.
The division is supervised by Lieutenant Chad Richardson.
Patrol Areas
The City of Greer is divided into four "areas" with a dedicated patrol team assigned to each. The Patrol Division also includes the traffic section, Emergency Response Team and K-9 unit. The patrol teams make up the "first responders" when a request for service is made. Our patrol officers are dedicated to conducting thorough investigations into criminal activity.
In the following map, choose the area of Greer in which you reside for your patrol area. Information about the team that works to secure your home and neighborhood is available in our subpages.