Not only is it World Tourism Day, but we are also celebrating one year of Discover Greer! Head to the Discover Greer Instagram page for a special giveaway today:
https://www.instagram.com/discovergreer/
Mark your calendars for the first week of Fall in Greer! Tuesday: City Council Meeting, City Hall, 6:30 PM Saturday: Railfest, City Park 10:00 AM - 2:00 PM
Today is National IT Professionals Day! These are the people who often do the unseen work behind the scenes to keep our city services running. They make sure everything is running smoothly so the rest of us can do our jobs. Please join us in thanking our IT Team for all they do!
The City of Greer has been honored with the 2023 Southeast Governmental Fleet Managers Award for quality fleet management. The award is presented annually by the Southeast Governmental Fleet Managers Association to a governmental agency whose innovative fleet management practices have improved productivity, quality, and service or produced substantial savings for their agency or department. City of Greer Fleet Manager Chris Brantley accepted the award Sept. 12 at the SGFMA Annual Meeting in Myrtle Beach.
It's a new week with new things happening in Greer! Will we see you? Monday: Planning Commission Meeting, City Hall, 6:30 PM Friday: Food Truck Rollout, City park, 5:00 PM - 8:00 PM
This week is Environmental Services Week and we want to recognize our custodial staff for keeping our many facilities clean and up to par for the community. These staff members often work quietly and behind the scenes. Please join us in thanking them for all of their hard work!
We have a calendar packed full of ways for residents to have their voices heard this week. Check out everything going on in Greer! Tuesday: City Council Meeting, 6:30 PM, City Hall Wednesday: UDO Drop-In meetings, 11:00 AM - 1:00 PM & 4:30 PM - 7:00 PM, City Hall Thursday: UDO Drop-In meetings, 7:30 AM - 9:00 AM, 11: 00 AM - 1:00 PM & 4:30 PM - 7:00 PM, Cannon Centre Saturday: Get you ART On! & Tunes in the Park: The Rhythm City Band, 5:00 PM - 9:00 PM
People in Greer are gearing up to spend 9 hours and 11 minutes on their feet to honor those who perished and the heroes of 9/11. It's all part of the Never Forget 9:11 Endurance Challenge happening this weekend. The race organizer tells us what its all about, and how you can participate. Watch more here:
https://www.youtube.com/watch?v=zaMVpeuTaRA
Have you noticed the historical building that recently got a facelift? According to the Greer Heritage Museum: "Ponders Ice Cream first occupied 107 Trade Street, then moved to the larger store and factory located on East Poinsett. There, they made high-quality ice cream and also ran a bottling company that made a range of sodas, including a "knock off" of Coca-Cola; but they were famous for Ponder's Ginger Ale. They also made ginger ale for Chick Springs. Through the 20th century Ponders was a destination and bright spot for many Greer residents."
Were you able to meet up with The Platform at last week's Greenville Drive game? It was all part of the third annual #StartupGVL, a night to spotlight and celebrate innovation and entrepreneurship across the Upstate. Mark your calendar for The Platform's next event, The Business Huddle on September 19!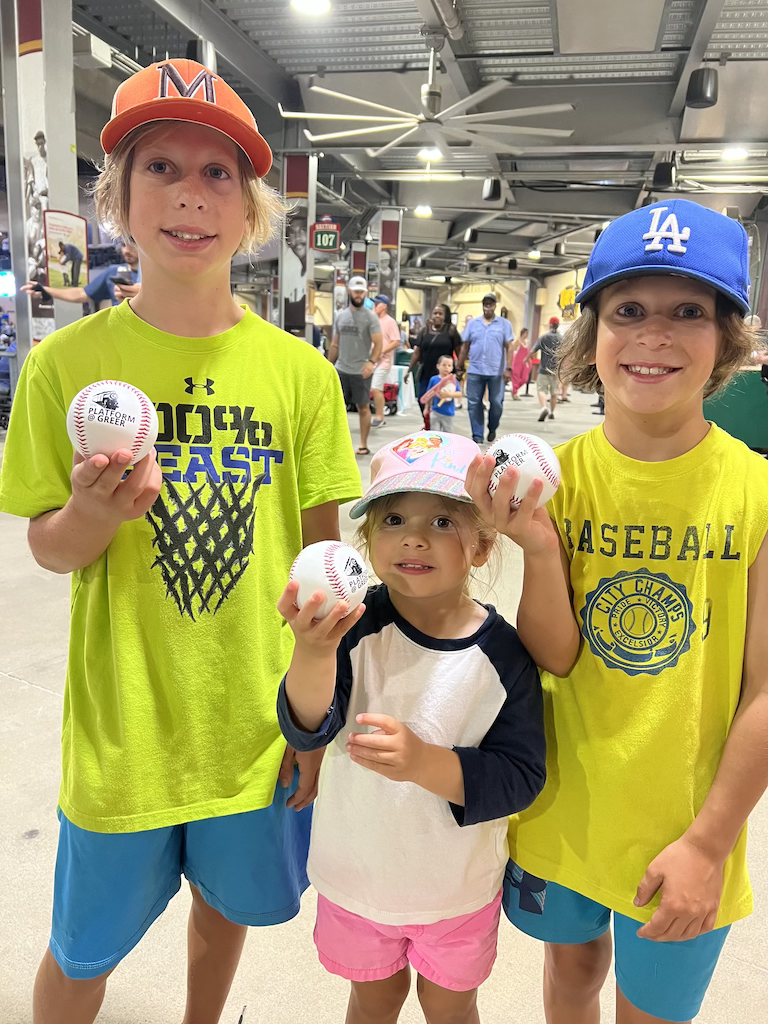 Who doesn't love when their paycheck hits their bank account? Here at the City of Greer, that feeling is thanks to these two hard working ladies! This week, we're recognizing Payroll Appreciation Week and extending a thank you for all that they do!
The City of Greer business offices will be closed today in observation of Labor Day. Municipal trash pickup will also be shifted back a day.
Happy Holiday weekend! We have a short week ahead of us, but here's what happening in Greer. Monday: Labor Day, City Hall Offices closed in observance Tuesday: Cutlery Club, Tryon Recreation Center, 7:00 PM - 9:00 PM
Mayor Rick Danner has signed a proclamation to name September Ovarian Cancer Awareness Month in the City of Greer.
Shoutout to our Building & Development Standards employees! Today is Building and Code Staff Appreciation Day, so if you see these employees out and about please thank them for their hard work in our community!
Today is International Overdose Awareness Day, and we wanted to highlight to work our first responders are doing to combat the epidemic every day. All City of Greer Police Officers are trained at the South Carolina Criminal Justice Academy on how to administer Narcan, and all Uniform Patrol Officers are trained and carry Narcan. The Greer Fire Department also keeps Narcan in every first aid kit they have on board. So far this year, they have administered 23 vials of Narcan, and have responded to 67 overdose related incidents. There are several treatment centers in our area for overdose patients including Carolina Behavioral Center in Greer, the Phoenix Center in Greenville County, and the Forrester Center in Spartanburg County.
You've heard about the UDO and the new zoning map our Planning Department is working on, but what does this really mean for homeowners in the city? Hear from real residents who got to sit down with our Planning Manager Ashley Kaade.
https://www.youtube.com/watch?v=teuYFXUM8m8
Property owners across the city will begin receiving these mailers as early as today. These are notifications about the upcoming adoption of a new Zoning Map and Unified Development Ordinance (UDO). Keep and eye out, and learn more at bit.ly/GreerUDO
A quieter week here in Greer, but mark your calendar for these upcoming events! Tuesday: Greer Farmers Market, 4:30 PM - 7:30 PM, City Park Tuesday: Artist Reception: The Fifth Season, 6:00 PM - 8:00 PM, Center for the Arts
The City of Greer Athletic Programming 10U DYB Baseball team was honored at City Council last night for their South Carolina State Championship and placing 5th in the DYB World Series. Parks, Recreation, and Tourism Employees, Council Members, and siblings of the players celebrated the great accomplishments. Please join us in congratulating the whole team!